Better hearing and a better quality of life can be yours for many years with the help of the right hearing professional. At Hear's The Answer Hearing Center, we pride ourselves on developing long-term relationships with our patients. Relationships based on unsurpassed personal service that begins the first time you walk through our doors and continues long after your initial appointment.
Call or text us today at 541-298-5558.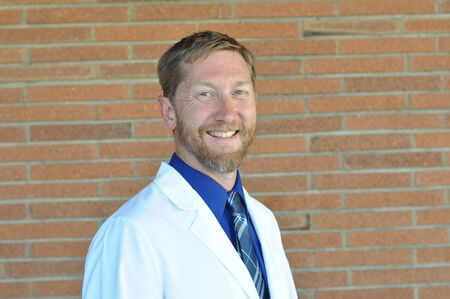 Keith Howe, M.A.
Owner, Hearing Instrument Specialist
Keith Howe, M.A. is the owner of Hear's the Answer. He grew up in The Dalles, went away to school and moved home specifically to work with Wayne Jacobson at Hear's the Answer. Wayne established Hear's the Answer in 1983 and Keith purchased the practice from Wayne in 2005. Keith received his B.S., psychology, from
Oregon State University
and his M.A., clinical psychology, from Pepperdine University.
At Hear's the Answer Keith has a different philosophy than most businessmen: Worry about the client, not money. He is there to help you hear as well as you are capable of hearing, not to take your money. Spend 5 minutes with him and you will discover his refreshing attitude he has with his clients.
Keith is a Christian, is married to Amy and they have two children, Bella & Jaxson. For fun he enjoys disc golf, crossfit, hunting & camping & driving his Bronco in the woods,
Why wait? You don't have to live with hearing loss.
Why wait? You don't have to live with hearing loss.